Below is Gsm Phones Waec Syllabus 2023. Note that this syllabus is for both Internal and external candidates.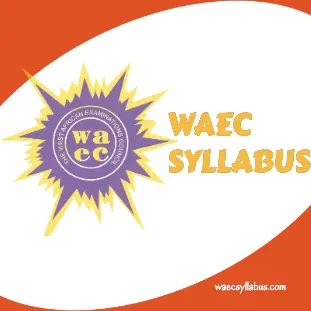 PREAMBLE
This syllabus is designed to assess candidates' basic skills in the maintenance of mobile phones in terms of knowledge and competence in fault finding and systematic repairs. It also assesses candidates' knowledge of setting up and managing a mobile phone maintenance and repair enterprise.
AIMS AND OBJECTIVES
The aims and objectives of the syllabus are to test the candidate's knowledge and understanding of:
Basic concepts and terminologies
Tracing, testing, troubleshooting, maintenance and repairs of mobile phones
Analyzing mobile phones' PCB circuits
Different fault-finding techniques
Using internet resources, data manuals, service manuals and trouble-shooting manuals
General safety precautions in mobile phones repair and maintenance
The requirement for setting up and successfully running a mobile phone maintenance and repair business
SCHEME OF EXAMINATION
There will be two papers – Paper 1 and Paper 2. The papers shall be composite papers to be taken in one sitting.
PAPER 1:  Will consist of 40 multiple choice objective questions to be answered in 45 minutes.  The paper will carry 40 marks.
PAPER 2:   Will consist of two sections, Sections A and B, both lasting 1 ¾ hours and carrying a total of 100 marks.
Section A will comprise twelve essay questions. Candidates will be required to answer any ten of them in 55 minutes for a total of 60 marks.
Section B will comprise two questions on tests of practical work for candidates to          answer all in 50 minutes for 40 marks.
DETAILED SYLLABUS
CONTENT
NOTES

A.    INTRODUCTION TO MOBILE PHONES AND SERVICE PROVIDERS

1.      Mobile phones acronyms and terminologies

2.      Mobile phone bands and their uses

3.      Types of mobile phones

4.      Phone accessories and their functions

5.      Types of menus and sub-menus

6.      Service providers and their  codes

B.     BASIC COMPUTER AND INTERNET CONCEPTS.

1.      Introduction to computer

2.      Introduction to internet

3.      Browsing the web

 

C.    ESSENTIAL COMPONENTS OF MOBILE PHONES AND THEIR FUNCTIONS

1.      Structure of mobile phones

2.      Hardware components

3.      Software components

D.    MAINTENANCE AND REPAIR OF MOBILE PHONES

1    Electronic components in mobile       phones

2    Preventive maintenance

3    Corrective maintenance

4    Common tools and equipment for hardware and software repairs.

5     Safety in mobile phone workshop

6      Common hardware problems

7      Common software problems

 

E.     TROUBLESHOOTING

1.      Basic troubleshooting

2.      Tracing and fault finding in hardware

3.      Fault finding in software

 

 

 

 

F.     SETTING UP AND MANAGING MOBILE PHONE WORKSHOP

1.      Setting up a mobile phone workshop

2.      Facilities/equipment for mobile phone workshop.

3.      Managing a mobile phone business

     

Definition of mobile phones and their terminologies

Terminologies should include GSM, CDMA, mobile phones/cell phones/user equipment, MMS, SMS, call barring, call forwarding, BSI, DCT, FPS etc.

Band—single, double, tri and quad bands and their uses.

Mobile phone types—straight, flip, slides etc. and their special maintenance needs.

All phone accessories including; headsets/hands-free, earpieces, external Bluetooth, batteries, chargers, cables etc. and their functions.

Menus and sub-menus including; phone book, message, call, settings, applications etc. and their functions

Major voice service providers and their service codes.

Definition, identification and functions of various computer hardware (monitor, CPU, keyboard etc.) and software (operating and application) components.

Web access platform Including;  WAP/GPRS/EDGE/Wi-Fi/3G etc.

Browsing activities like downloading, uploading etc.

Basic block diagram (power unit, memory unit and radio unit) and functions of each block.

Identification, description and functions of various hardware components, including CPU, SIM socket, earpiece, keypad, buzzer, vibrator etc.

Various software components, both operating and application software.

Resistors, capacitors, diodes, transistors, IC, etc.

Definitions, functions, reason, advantages and procedures (cleaning, soldering, de-soldering, re-balling etc.) of preventive and corrective maintenance

Identify common tools and equipment for hardware repairs such as; star, Allen key, lead,  precision set, multi-meter, oscilloscope, computer set soldering iron and sucker etc. and their uses.

Identify common software tools for repair such as; unlocking software, flashing software firmware installation etc.

List safety rules and regulations. Safe use of maintenance tools. Basic safety facilities in the mobile phone workshop (first aid box, fire extinguishers etc.)

Identification of hardware problems such as damaged screens, charging ports, mouthpieces, earpieces, keyboards etc.

Identification of software problems such as; 'contact service provider', 'phone lock code', 'invalid SIM', 'SIM card rejected' etc.

Dissembling and assembling, testing and troubleshooting of components such as displays, speakers, vibrators, ringers, charging ports, charging jacks, batteries, keypads, panels etc.

Troubleshooting/fault finding using relevant mobile phone menus.

Identification of mobile phone ICs and electronic components.

Reading of PCB circuit layout and schematic diagrams.

Identification of faulty components (using visuals, continuity test, open circuit, short circuit etc.)

Test voltages on PCB (voltage levels at various points and voltage specification of IC pins)

Troubleshooting techniques—metering methods, signal tracing/injection, component testing, visual inspections etc.

Troubleshooting Surface Mount Devices (SMD)/ Ball Grid Array (BGA) etc.

Use of software codes for fault finding. Fault found related to software (SIM locked, SIM rejected, hanging problem, restart problem etc.)

Flashing of mobile phones—flashing devices, flashing software and their uses

Phone lock/security unlocking/resetting counters

Capital, personnel and factors that determine the choice of location

Identify appropriate facilities/equipment for a mobile phone workshop.

Risk analyses, costing, return on investment etc.

      
SUPERVISED APPRENTICESHIP  (INDUSTRIAL TRAINING)
Candidates are required to spend a minimum cumulative total of eight weeks of apprenticeship in an accredited repair and maintenance centre.
LIST OF MINIMUM ITEMS OF EQUIPMENT FOR A CLASS OF FIFTY CANDIDATES
ITEM

NO

EQUIPMENT
QUANTITY

REQUIRED

QUANTITY

SEEN

1
Scrap mobile phone/Mobile phone parts
10
2
Mobile phone manuals
10
3
Mobile phone
50
4
Chat of service codes
1
5
Phones accessories (various types)
25
6
Data cable (various types)
25
7
Oscilloscope
2
8
Multi-meter(Analog/digital)
10
9.
Brush
25
10
Soldering iron
10
11.
Safety chart
1
12.
Hammer
25
13.
Spanner(various types)
25
14.
Tweezer
10
15.
PCB Board holder
25
16.
Cutter
25
17.
Magnifying desk lamp
10
18.
Ultrasonic cleaner
1
19.
Re-balling kits (Chat)
05
20.
Flashing and unlocking devices
02
21.
Cables and wires
Assorted
22.
DC Regulated power supply
02