2023 Waec Syllabus – All Subjects
Hello, here is our 2023 Waec Syllabus download page. The West African Examination Council releases a scheme of work for all the subjects written in WASSCE. The aim is to give every student a clear guide – showing areas/topics he or she is expected to know to adequately prepare for the Waec 2023.
Mobile-Friendly WASSCE Syllabus
I hear most of you are unable to view the syllabus with a mobile phone. I have converted all the syllabus to text. Use the links below to view a text version of the 2023 Syllabus for Waec(No download is required.) Click on any of the subjects below to view.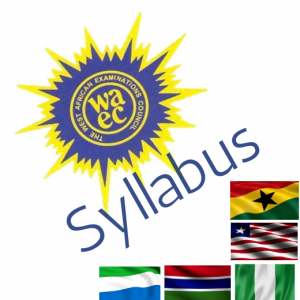 Use the links below to quickly jump around the GCE and SSCE Syllabus.
For May June Waec SSCE SYLLABUS – click here
For Nov Dec Waec GCE SYLLABUS – click here
May June SSCE
Below are the pdf versions of all Waec syllabi. Use any of the links below to initiate the download.
AGRICULTURAL SCIENCE
ELECTRICAL INSTALLATION AND MAINTENANCE WORK
ELECTRONICS OR BASIC ELECTRONICS
FISHERIES (ALT A) Ghana Candidates
FISHERIES (ALT B) Nigeria Candidates

FOODS AND NUTRITION
FURTHER MATHEMATICS OR MATHEMATICS (ELECTIVE)
GENERAL MATHEMATICS OR MATHEMATICS (CORE)
GSM PHONES MAINTENANCE AND REPAIRS
HEALTH EDUCATION OR HEALTH SCIENCE
WEST AFRICAN TRADITIONAL RELIGION
Arabic.zip (33.00mb)
Nov Dec GCE Waec syllabus
Knowing what to expect in the forthcoming WASSCE is vital to passing it like the boss that you are.